Exact Eyecare are successors to Opticare from September 2020 and our optometrist has been working at the practice since 2017.
We have invested heavily in state of the art equipment and the latest in designer frames. The test rooms have been completely refitted to provide clinical and aesthetic excellence. Our passion is to care for your eyes and help you maintain the best quality of life.
We are dedicated to provide outstanding service and unbeatable value for money. We have excellent links with NHS and private ophthalmologists should you require any surgical procedures. We are privileged to serve the community and look forward to welcoming you through our doors soon.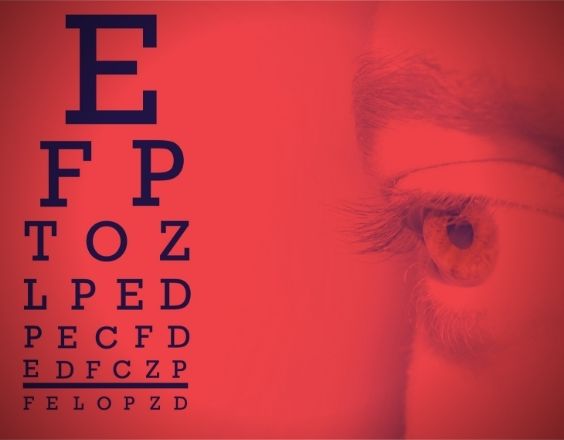 At Exact Eyecare we provide our patients across Glasgow with expert eye care that is tailored specifically to deliver the best products and services in order to maintain good eye health.
At Exact Eyecare we believe that every patient that we see deserves access to the very best eyecare available. Thats why we invest in staff training, our practice facilities and the technology we use to deliver the highest standard of optometry to every patient who comes into our practice.
Bryan McCandless
Google Review
The service i get from Abid and the team is outstanding. I wouldnt dream of using another optician. Excellent eyecare!

Grace Graham
Google Review
Just moved into the area. Needed a new Optician. Scary putting your trust in a new Dentist, Doctor, Optician. I am delighted to say that my experience with Exact Eyecare was Wonderful. From friendly reception to Abid, optician. So professional and knowledgeable. Had wonderful advice too, regarding which frames suited me. Collected my glasses today. Vision restored and stylish frames. HIGHLY RECOMMEND Exact Eyecare.

Amri Martini
Google Review
Went today for a minor procedure to have a chalazion removed from my lower eyelid, this involved inserting a needle to drain the substance from the lump.
From the moment I arrived I was made welcome and put at ease, all the staff were so friendly, professional and reassuring. The optician that done the procedure put me completely at ease, he was patient and gentle, also very friendly I'm completely satisfied with the result, Would recommend this optician to everyone.

Y B
Google Review
I visited Exact Eyecare just recently and I must say my experience from start to finish is more than worthy of this 5 star rating. The staff were very helpful, answered all my questions expertly and do not hesitate to go that extra mile!

Amirah Khan
Google Review
My experience has been great! Trying the nocturnal night lens was a daunting experience made easier by the care and commitment of the opticians working with me to ensure everything happened with ease.

Mary Todd
Google Review
Fantastic service to all family members..parents and children. Have been attending this team for a number of years and they give excellent optical care.

Diana Elena Stoica
Google Review
Fantastic service from start to finish. From the tailored advice Tahir gave me to choose my new frames, to Abid's expert and scrupulous eye consultation, to Uzma's lovely care for my lenses appointment; everything was just flawless. I got my new glasses one day after I got my free eye test in-store, and got my contact lenses a week after. Superb service. I would totally recommend it and I will certainly come back to Exact Eyecare to take care of my eyesight. Keep up the good work!

Michael Weatherhead
Google Review
First eye appointment I have had in a number of years and first since moving to Glasgow. I cannot recall ever having a more thorough and professional eye test. Real professionalism, kindness and care. Really an optician I would encourage anyone in Glasgow to use.

Ewan Morris
Google Review
Helpful and friendly staff, had a pair of glasses ordered and delivered within days of initial eye test. Cheers!

Jesse C (JC)
Google Review
I have Keratoconus and a contact lens fitting is a painstaking process. Fortunately, Dr Noor was extremely helpful and patient. Great service. Business hours were tricky at times to find appointments, but Exact Eyecare were quite flexible at trying to find times that worked for me. Highly recommended.

At Exact Eyecare we stock the latest in designer eyewear fashion. You will find all the latest trends and styles in our practice. Feel free to pop in, have a look and see what suits you best. Our staff are more than happy to offer style advice and handy tips on protecting your glasses and the lenses.